Hey folks, I'm relatively new to the lol-iverse and have a question/request for the RSS feed for status.lol!
What's interesting about the feed (e.g. mine, at angelo.status.lol/feed) is that the status update entries have the same content for both the title and the body property.
This means that sound feed aggregators end up having a bit of trouble figuring out how to parse them — Micro.blog's cross-posting tool, for example, cross-posts the update to Mastodon correctly, but not to Bluesky: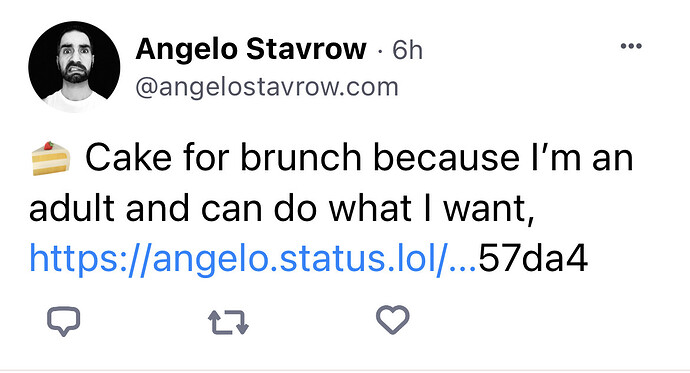 Would it be possible to update the feed logic to only include the body element, and leave the title empty? This feels like the right approach for a status update.
Thanks!