Here's a screenshot of the bug in action: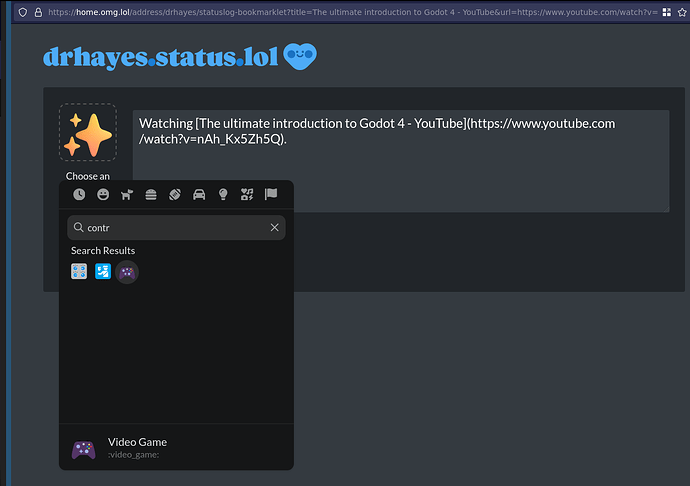 I'm trying to pick the "game controller" emoji but it is showing the "sparkle" emoji. Once I sent the status in it came out just fine: @drhayes's statuslog
It didn't happen with the two other emojis in the picker. I don't know how widespread this is.
¯\_(ツ)_/¯